Gary Martin...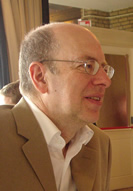 is the author of the Meanings and Origins section of the Phrasefinder website and of the Phrase A Week posts. The site, which I founded in 1995, grew out of an interest in language that was developed during my post-graduate research in 1985 and later while working in a computational linguistics' research project.
The site initially hosted a searchable database of phrases and idioms (now provided independently as the Phrase Thesaurus).
Before turning to writing for a living I was, during the 1970s, a recording engineer working with many British musicians of the day. From the 1980s to 2006 I worked in the IT department at UK university.
I administer a Facebook group for the discussion of Phrase A Week postings.